TEST

Outdoor terminals

Indoor terminals

Magnet-printing machines

Banknote and coin terminals

Built-in solutions

Business offers
Az e-InfoPont = business idea, born 10 years ago, flexible options, complete solutions in information.


Devices:
- The e-InfoPont devices are custom made, personalized, with their own design, are created along customer requirements.
Featured:
- in hotels, tourist centers,
- at conferences, exhibitions and promotional events
... and many other areas where it is important to inform your customers easy and fast.
The devices can be purchased or rented for reasonable prices and fees.

Operation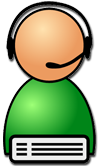 Our remote monitoring system leaves nothing to chance.
At any time of the day, it monitors the status of the terminals. The data usage is recorded, we provide statistics of the browsed websites.
We measure:
- the number of the touches, a top list of the most popular web pages
- the number of the created, and sent fun photos

Rental
For occasional events, roadshows and tourism fairs, snapshot sending machines can be rented at reasonable conditions.

References
Creative design
Individual image
Beside of dealing with terminals we also create artworks and websites of every kind.
We also take care of all the website-related tasks and works, such as creating online design and digital artwork.
For more information, ask for our offer:
Send an E-mail

Contact us
e-InfoPont Terminal Ltd
Cím: H-5600 Békéscsaba, Kinizsi u. 12.
Tel.: +36-20-516-3983
E-mail:
Send an e-mail
www.e-infopont.hu